Home » Activities » Activities at Costa Linda Beach Resort
Activities
Have we got a week of fun lined up for you! Join in the activities organized for adults and children during the week. There's something different every day ranging from pool and beach games to arts and crafts, bingo and live steel band music for adults. Keep the children busy with jewelry making, finger painting and sand castles, a tug of war and a scavenger hunt on the beach.
Activities are subject to change and for a complete line up, check the activities board located adjacent to the Tour Desk in the lobby entrance, or visit the Activities Booth behind the Water's Edge, Ext. 7224.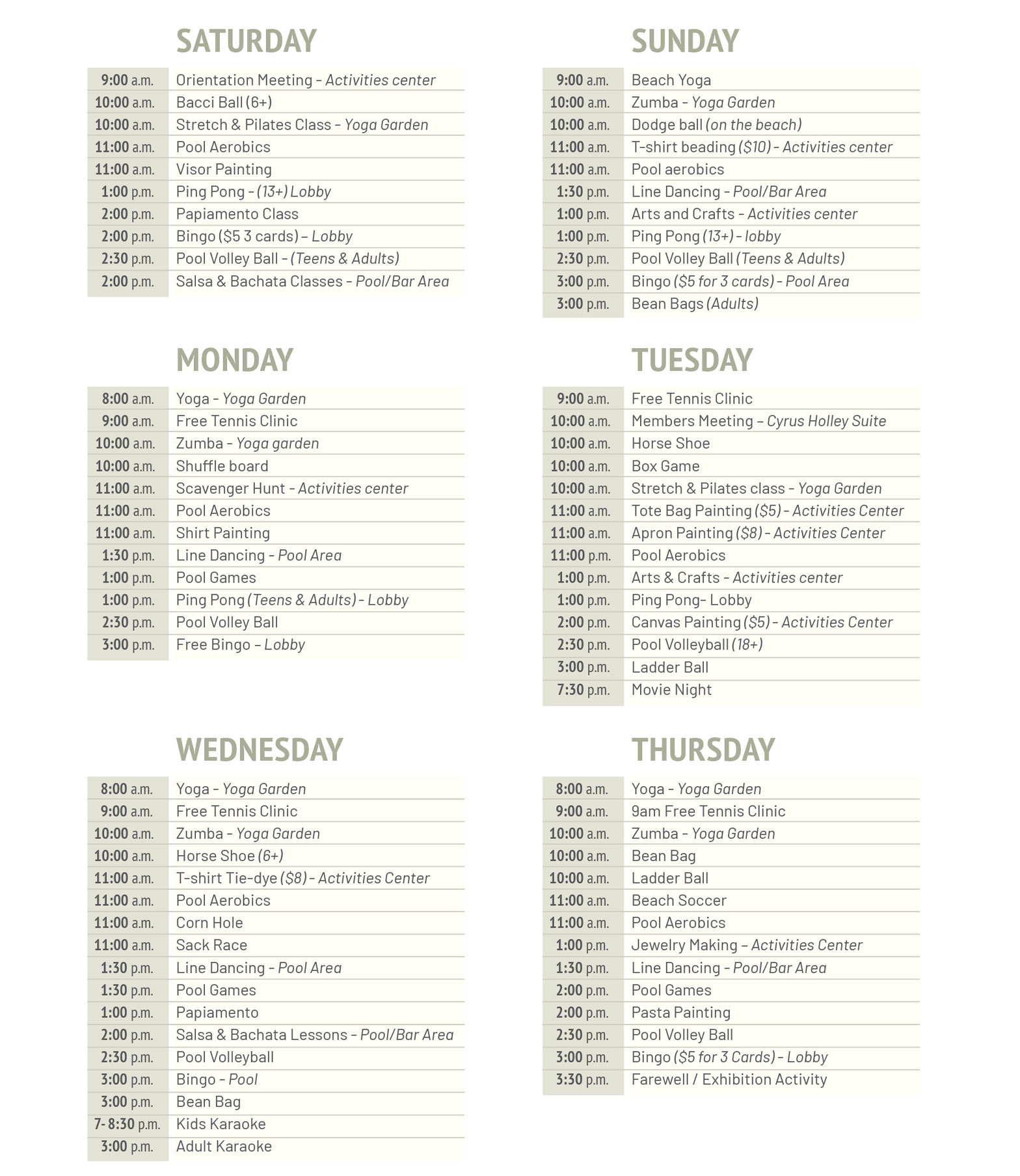 NOTE: Schedule subject to changes due to key factors. Please check the Activities Board in the Lobby.
Back to top