Home » Costa Linda Beach Resort » Resort and Aruba tips » Additional services
Costa Linda Beach Resort goes mobile.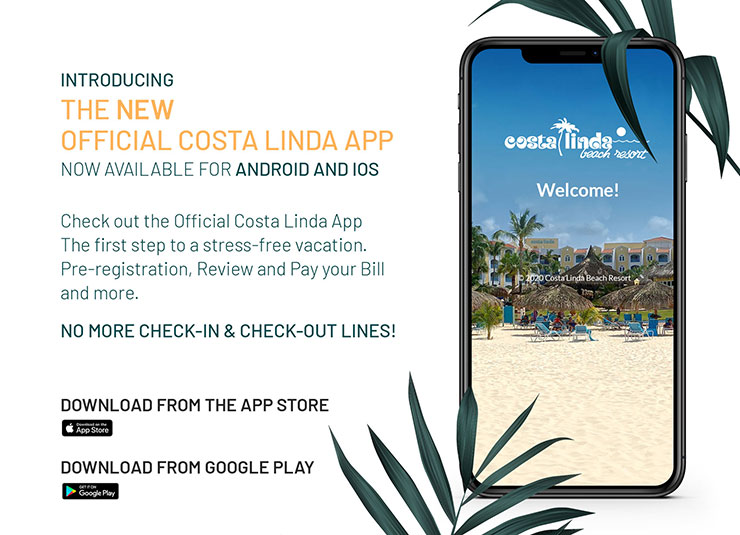 Get the New App
Experience a new kind service with the touch of your fingers. With the new Official Costa Linda App, you can lay back and enjoy your vacations stress-free. You can use it to review past, present and future stays, pre-register to avoid lines at check-in, review and pay your bill and much more.
---