Home » Costa Linda Beach Resort » Amenities » Spa
A Taste of Heaven Spa & Salon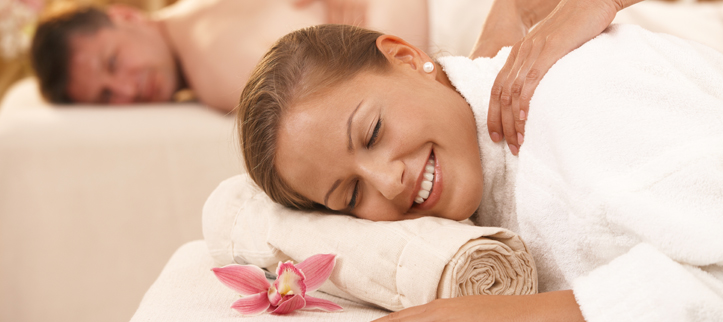 You come down to Aruba to enjoy the warm sunshine, soft breezes and the healing touch of clear blue waters, why not take your vacation relaxation to a whole new level with a visit to the Taste of Heaven Spa & Salon?
Let the trained massage therapists ease your tired muscles and alleviate stress with a Swedish, Deep Tissue, Shiatsu or Sports Massage. Try a Sabai Hot Stone Therapy Massage for maximum relaxation and for a touch of luxury, ask for the Aromatherapy Massage and soothe your senses with the fragance of essential oils extracted from a bouquet of herbs, bark, flowers, fruits and nuts specially chosen for their healing and relaxing properties. Massages can be enjoyed at the Spa or in the cabaña overlooking the beach.
The Spa collection includes body scrubs, wraps and facials to detoxify and cleanse and moisturize your skin, replenish minerals and moisture, boost circulation and leave your skin looking soft and radiant:
Salt Glow Body Scrub
Aromatherapy Cocoon Wrap
Detox Thalasso Wrap
Desert Heat Body Wrap
Aromatic Moor Mud Wrap
Water Lily After Sun Soothing Treatment
Green Coffee Wrap
Moroccan Cocoon with Rassoul
Aromatherapy Facial
Essential European Facial
Sun lovers Facial
Luminous Renewal Facial with Vitamin C
Timeless Rejuvenation with Caviar and Pearl Extracts
Renew Radiance Vitamin Mask
Youthful Vitality for Him Facial
Reflexology and luxury manicures and pedicures are also available and Spa staff will be happy to recommend additional therapies designed to smooth fine lines and wrinkles and enhance your body contour around the eyes, lips, neck and bust.
After a morning at the Spa you'll be ready to step next door to the Beauty Salon for a whole new look. Services include hair cuts, highlights, braiding and waxing. The Spa is open from 9 a.m. to 6 p.m., Monday to Saturday and from 10 a.m. to 6 p.m. on Sundays. Call Ext. 831 for reservations.